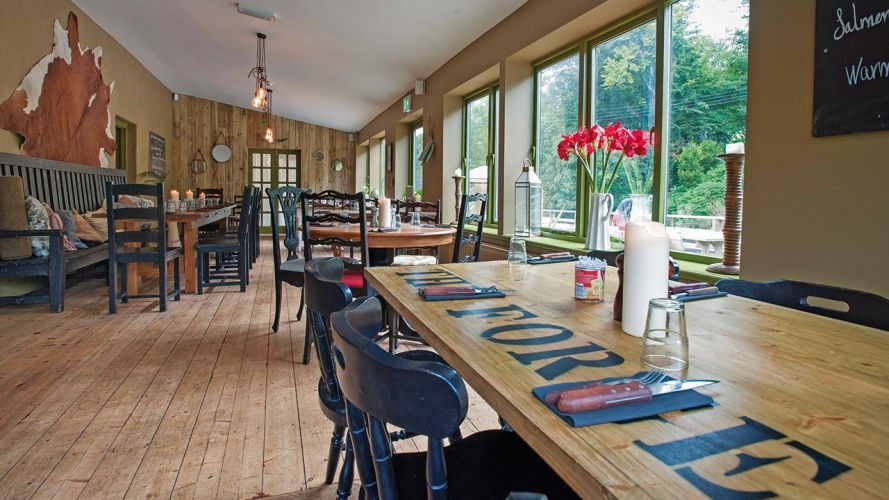 Our Offering
The offering at the Forge is simple. Grown from our Albanian and British market town roots, we make every dish, fresh, local and from scratch on site. The food offering is based on marinating, slow cooking, grilling and smoking the best meat, fish and vegetables we get our hands on. Very little is done after that, we dress it with our secret seasoning, extra virgin olive oil and freshly chopped flat leaf parsley-home grown whenever possible! You taste the quality of our local meat and seafood as nature intended. We have a passion to support our fellow local farmers and producers and work closely with several expert farmers to maintain a quality supply in our restaurant.
When it comes to drinking, we hope to allow our guests to explore. Our botanical, crafted cocktails and infusions are the perfect way to soak up the flavoursome food offering. We have an eclectic wine boutique showcasing some of the world's best known types and producers, we also source our house Own Label wines perfectly balanced with the food we create- and as always, our skilled and passionate team strive to up hold our authentic soul by working closely will the seasons and each other to deliver an utterly unique experience.
Wherever possible we grow our own, with budding gardens of herbs, flowers, fruit & vegetables. Our ketchup, butter and condiments are also homemade and our shop, both in house and online, allows our guests to take a little of the Forge home to enjoy.
PLEASE VISIT OUR FACEBOOK PAGE AND SEND US A MESSAGE TO PLACE AN ORDER.
Order Takeaway